Engineering Leadership and Entrepreneurship
The three quarter course delivers innovative and strategic coursework to train students on the intricacies of leading as an engineer.
Students go through the journey of developing an innovation idea, to transforming the idea into a product, and building prototypes and lunching. 
Capstone Project
A hands-on experiential learning opportunity that is designed to give students the opportunity to innovate, manage,  lead, and explore. 
Students are paired with corporate partners to address industry lead projects. 
No Thesis or Comprehensive Exam required!
Explore past projects and partners HERE
TECHNICAL COURSES
Students enroll in 6 technical courses specific to their concentration that deepen their technical expertise while showing how the knowledge is applied directly to industry.
Taught by top UCI Engineering faculty, class size encourage interaction with students, teachers and industry.
CLICK HERE for a list of courses offered in each concentration.
* Students will enroll in 8 units for their capstone project and can elect either Winter & Spring or Summer & Fall. 
Which program is right for you?
Difference between Master of Engineering (M.Eng) vs Master of Science (M.S)
M.Eng is career driven
M.Eng trains students in the technical aspects of their specialization and preparing graduates for leadership opportunities, both entrepreneurial and intrapreneurial. 
M.S is research Oriented 
On the UCI campus, the M.S programs in the Henry Samueli School of Engineering offer post graduate training geared primarily towards future researchers in different engineering disciplines.
Biomedical Engineering
This department has strong ties to the local biomedical device industry, with a Corporate Advisory Board whose members include the most reputable biomedical industry leaders in the region.  Their mission is to "Inspire Engineering Minds to Advance Human Health." 
The M.Eng program with a concentration in Biomedical Engineering, also known as BioENGINE, is a real-world product development and training program that harnesses the collective creativity of MedTech industry and UCI.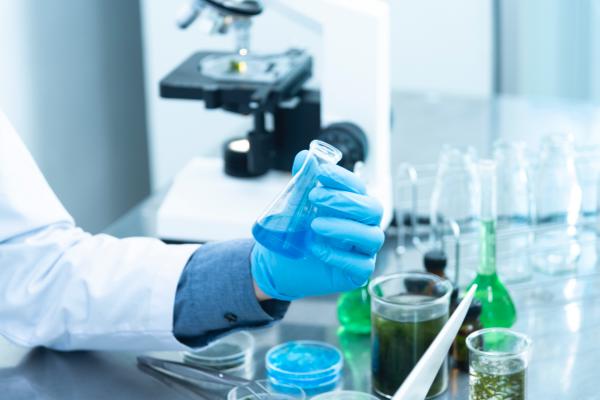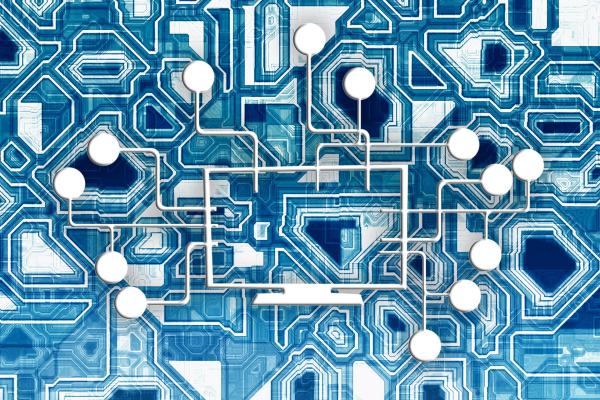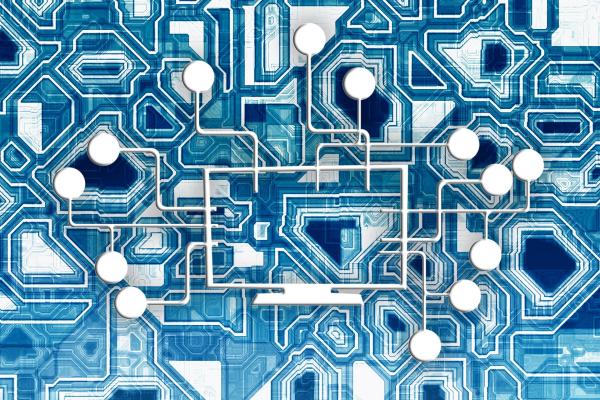 Electrical Engineering and Computer Science
The curricula were developed through the EECS department's close ties to industry and are constantly refined to meet real world demands and today's rapid changes in technology. Laboratories in both hardware and software are integrated within the curriculum.
The M.Eng program offers specializations in Digital & Image Signal Processing as well as Communications Circuits & Systems.
Mechanical and Aerospace Engineering
You will work with some of the brightest minds in the world, in cutting-edge experimental and computational facilities.
The M.Eng program offers specializations in Autonomous & Intelligent Machines & Systems, Energy Systems, and Nanotechnology & Microsystems.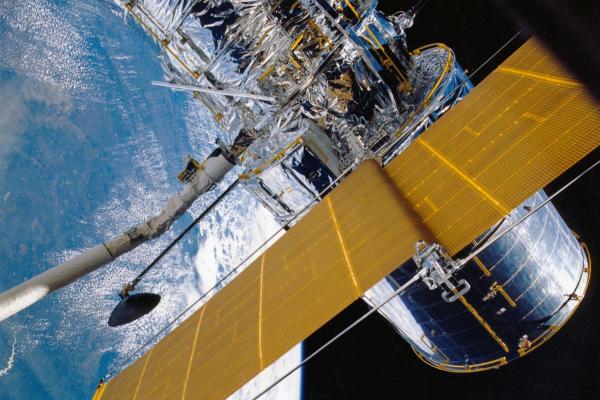 Why Choose Samueli School of Engineering at UCI?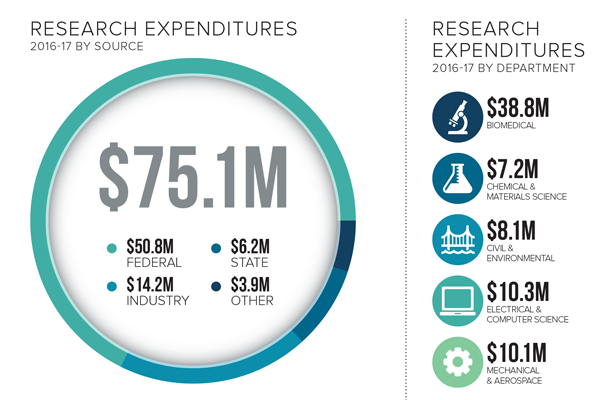 Research is integral to the school's mission to educate students and benefit society. Engineering faculty pursue investigations that are timely, socially responsible and forward thinking. They work in partnership with industry and state and federal agencies to promote the transfer of research to applications that improve lives.
Faculty members are scholars and leaders in their disciplines and have achieved worldwide honors and recognition for their pioneering research and dedicated teaching. Nearly a third are fellows in professional societies, and 14 are members of the National Academy of Engineering. The school has eight endowed chairs, eight Distinguished Professors and four Chancellor's Professors.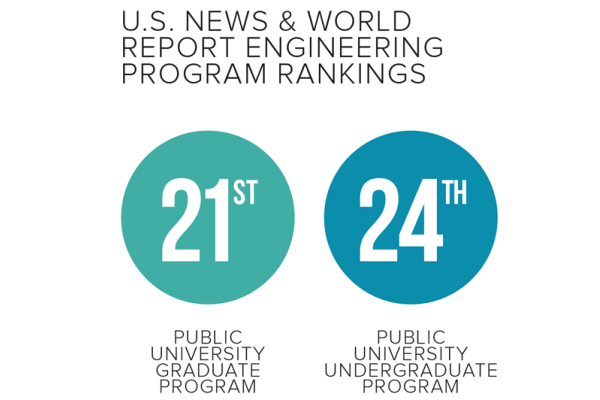 The Samueli School of Engineering is ranked 21st in U.S. News & World Report's current listing of best public engineering graduate schools. Its undergraduate program is ranked 24th among publics. Rankings are based on a survey of engineering deans and senior faculty at ABET-accredited programs in which a doctorate is the terminal degree.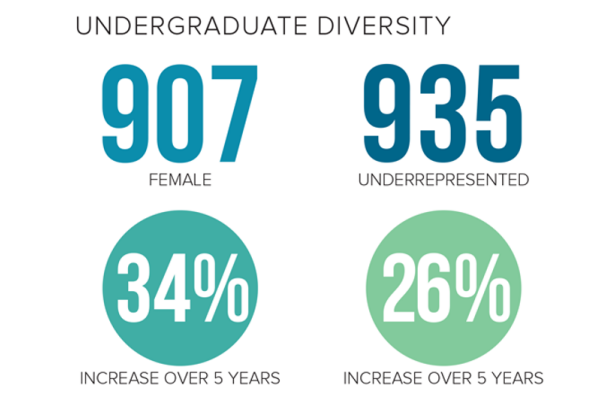 Undergraduate and graduate student diversity is a key initiative for the Samueli School, with efforts to increase both underrepresented students and women. The school is actively involved in STEM outreach, from teacher training and a variety of K-12 programs to a collaboration with local community colleges.
Consecutive years Irvine has been named America's Safest Big City
Among the Nation's Best Public Schools
82°F Summer
70°F Winter
Mild Temperatures Year Round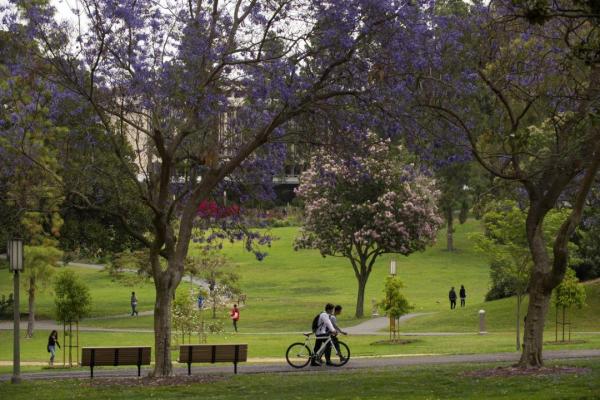 World-class companies combined with our innovative University provide the momentum for Irvine, and Orange County as a whole, to keep growing.
Variety of global and national corporations
Vast Alumni Network
One of the best places to raise a family in Southern California
Access to venture capital
Great weather—Irvine averages 281 days of sunshine per year
Close proximity to Los Angeles or San Diego
Apply Now
Applications for Fall 2022 are Open!  
Click here to get started and learn more!